From 1980 we operate in the market of pebbles
Stone Specialists
At our company you will find every type of pebble, selected by shape, colour and size, from 2 cm to over one metre.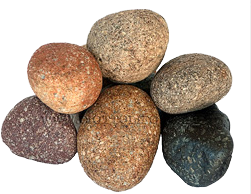 River pebbles
The natural pebbles are rounded due to the rolling and the wear created by the water in the riverbed
Natural processing
It is a natural machining process in which the most fragile material breaks, the remainder is blunted and rounded.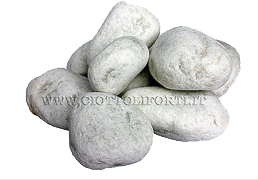 Marble pebbles
The marble pebbles are products derived from processing, these pebbles are obtained by means of artificial rounding processes
Derived from machining
Thanks to a rich variety of colours, they are very suitable for furniture and gardening.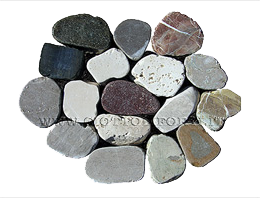 Lavorati
Le pietre lavorate sono dei prodotti ottenuti tramite dei procedimenti di segagione, tranciatura e frantumazione.
Petre lavorate
Thanks to a rich variety of colours and typologies, they are very suitable for use with a safe aesthetic effect.

Recent achievements
Our realizations: Some examples of how our products can be used.
Our values
F. Lli Forti Snc is a dynamic and innovative reality of the validity of the products that it deals with a thirty years experience but with an eye of regard also to the innovation.
Latest News
Latest News from our world and everything around it.
2018 Economy Festival: Work and technology.
We are featured on the April 2018 issue of Stil ' is. The magazine that deals with the value of beauty and technology, the taste and the aesthetic sense of style and design, the care
Contest "wonder in the parks!" Euroflora 2018 The objective of the contest "marvel in the Parks Euroflora 2018" is to promote innovative ideas, but feasible and applicable in the construction of private gardens, shared public